Get Your FREE Guide Today!

"Every second of every day you get to choose your life. Take a moment to recognize how much you are letting others choose for you and what you are choosing for yourself."
Click the button below to get started on reducing your stress and overwhelm while boosting your confidence and gaining clarity so you can choose how you want to move forward and stop living on cruise control in your life, faith and business.
~Dena Adams~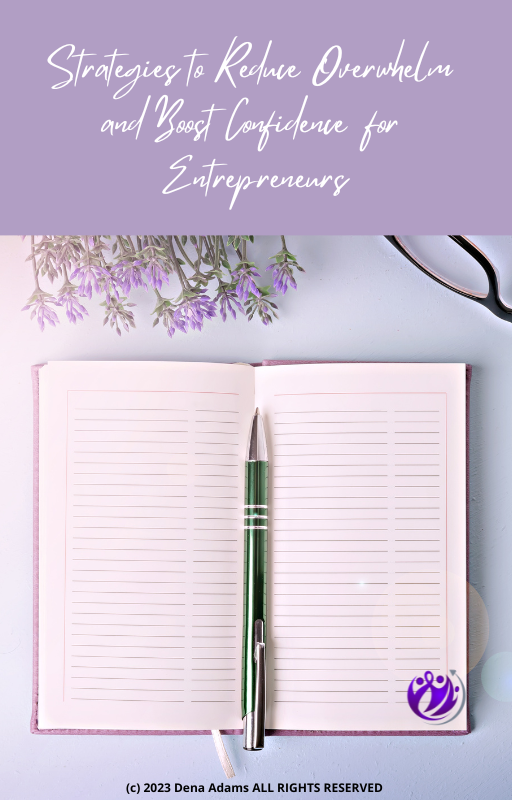 It's so great to see you here!
Hey, Dena Adams here, and I help entrepreneurs like you to streamline your business by helping your develop or update your "Signature Business Blueprint" which give you clarity and confidence, and reduce your stress and overwhelm
I would like to help you with…gaining confidence, finding clarity, reducing the stress and overwhelm that comes with running a business, having a life, and walking in your faith.
I am really good at…being a part of your support system. Walking the walk with you so you aren't doing it alone, helping you get unstuck along the way, and helping you streamline your life and business so that you can enjoy doing what you do.
Creating a business that you love and that functions the way that is best for you is my super power (well if I had one, lol) Stop trying to put yourself in someone else's box that doesn't work for you just because it worked for them.
"May the God of hope fill you with all joy and peace as you trust in him, so that you may overflow with hope by the power of the Holy Spirit."
Romans 15:13
What Others Are Saying
"What a passion she has for helping others! She is so full of encouragement, ideas, business tips and so much more. Thoroughly enjoy working with Dena and her amazing positive outlook. Getting advice from a fellow sister in Christ is just the best thing…Thank you so much Dena!"
"Dena was so valuable to me because she truly empathized with where I was at in my life, and was the support and encouragement that I needed. She made me feel like I mattered and like I wasn't alone in this journey.  She also helped me map out a way to confidence and empowerment..to reach my goals." 
"My experience with Dena Adams brought a lot more clarity not only to my personal life but my business life as well. Big, Big stuff happened…Dena really did an excellent job at encouraging me and supporting me and basically believing in my thoughts and ideas before I fully did. And for that I am very thankful for our time together."