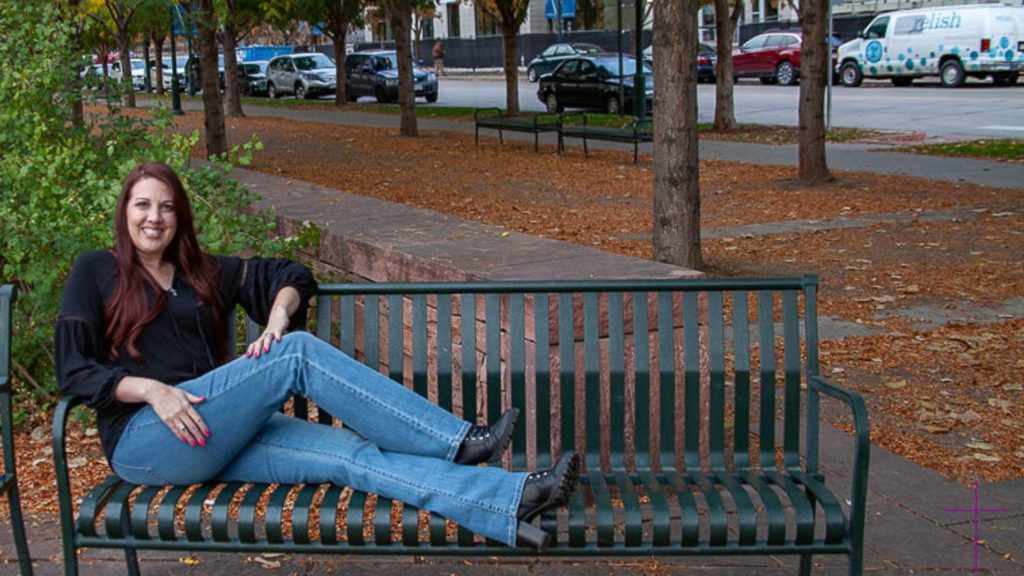 I'm Just Me!
Hey, I'm Dena Adams and I am passionate about working towards becoming the daughter of Christ I was born to be.   I am a women's life transformation strategist for those who desire to put God first and live a faith-filled and faith-driven life while conquering being a wife, mom, and entrepreneur.  
I know God created you with a purpose.  In fact, you are driven by your desire to glorify Him in your life!  That doesn't always happen and I want to tell you to have grace with yourself.  God doesn't call the qualified.  He calls the unqualified and equips you with all you need along the way.  
You want to be the type of woman who shows up as her best in all areas of life while having time to take care of you! 
But you are always on the go, juggling all the plates you have to keep up with so they don't hit the ground.  You find yourself struggling to keep up with the house, the kids, your spouse, and your business, not to mention time for yourself and God. Guess what?  I bet it isn't a time management issue.  I'm sure you would love some help in that department and we can do that.  I would venture to say that it is more of an issue with a lack of self-worth, lack of self-value, and/or a struggle to set and keep boundaries.
You know you are capable of doing all of these things.  He calls us to be wives, moms, and entrepreneurs.  You have something inside of you that is telling you its it time to change from living on cruise control just to survive every day to living intentionally and with confidence so you can thrive again.  You are driven by your desire to serve God.  
Every time you turn around it seems like you are fighting a losing battle.  It feels like you are pleasing only people and unable to please God and those around you.  
Imagine how it's going to be when….
You have a plan in place so things run smoothly

You have boundaries in place so you can accomplish what you need free from most distractions

You are able to shut down the negative self-talk before it can utter a word

Arise into the daughter of Christ you were created to be and glorify Him without question

Embrace the life you were created to live while caring for your family, your business, your faith, and yourself.  
This journey is not about perfection.  This journey is about acceptance of yourself, love for God, and others with a desire to improve in all areas of your life one moment at a time.  As women who choose to arise, to show up, to be our best, and to give of ourselves in every area we must also give ourselves grace ask for forgiveness from our heavenly Father when we don't.  
This journey has changed and improved my perspective on life.  This did not happen without work, investing in myself, and being willing to go through the hard things that dropped me to rock bottom.  You can make this happen for you too. 
I want to encourage you with this:  
"No matter what life you have lived until now, you don't have to stay there.  You get to CHOOSE to *rise up, go forward, and **arise into the woman God created you to be.  It's a choice"
*rise – means to move (in the Bible Jesus says to "rise and go" to move up from the ground and go, move forward)
**arise – to come up from a lower to a higher position (when we arise as women we grow into the next level of who we are)
Declare Your Truth ~ Live with Confidence
TESTIMONIES
"Dena was so valuable to me because she truly empathized with where I was at in my life, and was the support and encouragement that I needed. She made me feel like I mattered and like I wasn't alone in this journey.  She also helped me map out a way to confidence and empowerment..to reach my goals." ~Hailey~Colorado~
"What a passion she has for helping others! ..She is so full of encouragement, ideas, business tips and so much more. Thoroughly enjoy working with Dena and her amazingly positive outlook.  Getting advice from a fellow sister in Christ is just the best thing my business needs.  Thanks so much Dena!"~GG Mack~Florida~