Are you where you want to be in your business?
Have you achieved all the goals that you have set out in your timeline?
Many times, we get stuck moving forward and it is important to get your path clear as to where you're going, what you are working to accomplish, and beyond.
Getting stuck in your business can mean something different to everyone, including myself.
For about 6 years, I continuously was getting stuck in my business. I was grasping at straws until I realized that I was in consumption mode. I was jumping into all those free things that pop up in my Facebook or purchasing the $7-$13 upsells, thinking that they will provide me with the solution that I was looking for.
Until one day, I realized that I had all the tools that I need.
I had to STOP the consumption and START implementation!
Now, that you have realized that you need to start implementing, the question that comes up is "Where do I start?"
This is where I come in and the reason, I created this Deep Dive Package.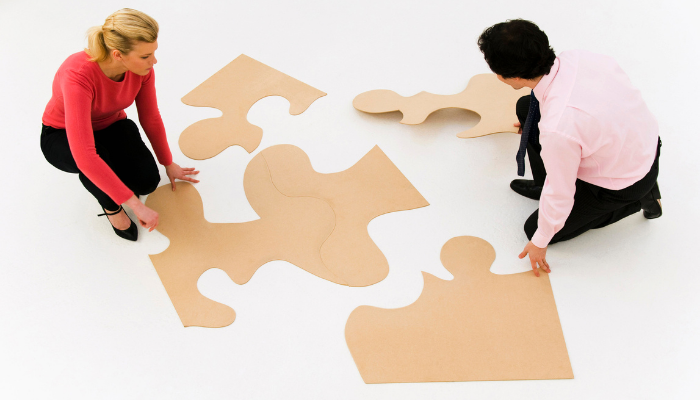 In our 45 days together we will be personalizing a unique plan to help you with:
Accomplishing your goals with less stress
Having a plan in place to help you get stuck less often
Discover the tools you have access to that will help you streamline your business
Discover the gaps in your business that need to be filled
Put at plan together to fill those gaps
All so you have more consistent progress and growth in your business.
The keys to progressing forward are:
Planning
Knowing your tools
Accountability
Support
Implementing consistently, in the right order at the right time in the right way.
I have the tools that you need to get unstuck and to keep progressing forward with your goals and your business.
Here are the details on what is including in this Deep Dive Package:
4 x 60 minutes personalized sessions
Voxer access
Email Priority
Because this is a personalized unique plan just for you, it is not cookie cutter. It will not look exactly the same as anyone else who works with me.
You will have access to the following, only when and if it pertains to your journey so as to not overwhelm you or distract you for the sake of giving you more to do.
Tools/worksheets/workbooks
Additional training videos as needed
Recommendations/Referrals inside my network if needed for next steps
Personalized tools created just for you, by me, if needed for next steps
And more.
I want you to be honest with yourself, do any of the following statements resonate with you?
✋ I am working so hard and I feel like I should be further than I am right now.
✋ I don't know how to _______ (fill in the blank)
✋ I want to serve my audience better but I don't know where to start
✋ Am I doing the right thing?
✋ I don't know if I belong in this space
✋I am sure that you have a few thoughts that you could add to this list.
Whether it is something from this list or your own, I can help you progress forward with your business.
Let's jump into a Deep Dive today and spend the next 45 days moving forward!
Book a call today so we can see if we are a good fit. If we aren't I will help you figure out your next best step so you can keep moving forward until we are.
Maybe you are like me and just know when you know. You are ready to get started right now. You can move forward right now!
What others say about working with Dena…
"My business did not exist. My book was not written. My editor was not found. I did not have a business yet. I was stuck in my scarcity mindset and I did not have any connections to the entrepreneur community.
She inspired me every step of the way.
She was affordable and…she has such a big heart. SHE IS ME and reminded me it's okay to be passionate and share things with people. It's okay to be different and to want BIG THINGS FOR THE WORLD. And it's okay to ask for what I want and say no to the things that don't line up with my values."
"I always felt behind in what I should be accomplishing. I was constantly making decisions wondering if I was making the right decision for my business, my copy, my people. It is so much easier to stay focused and I feel I am moving forward quicker and easier."
Such a positive experience!
My business is a combination of two businesses. I felt very confused as to how to move forward incorporating both businesses into one. My #1 struggle was strategy and how to carve out enough time for both businesses + the needs of myself and my family. After working with Dena, I felt hopeful that I could do this thing called entrepreneurship. With a step by step approach, it felt doable and I knew she was there for me for any other questions that might come up.
I thoroughly enjoyed working with Dena.